Looking to change your locks? All type of Door locks replaced and upgraded with the Budget Locksmiths Nottingham company, for uPVC and Composite doors we fit lock cylinders that offer protection against lock snapping, picking and drilling. Requiring a lock change can be for various of reasons, you may rent properties out or manage several house shares with people moving in and out every other month, or it could be the case that you have been burgled or have just simply lost your keys, in all cases you'll be seeking peace of mind, especially if you have just moved house, in this situation you are unsure of how many people previously have had keys cut, thus no matter the reason to why you would like your locks changed, the Budget Locksmiths Nottingham team are happy to help. All it takes is a quick call for your Free No-obligation Quote and some friendly advice if you find yourself unsure on anything related to your loc change situation.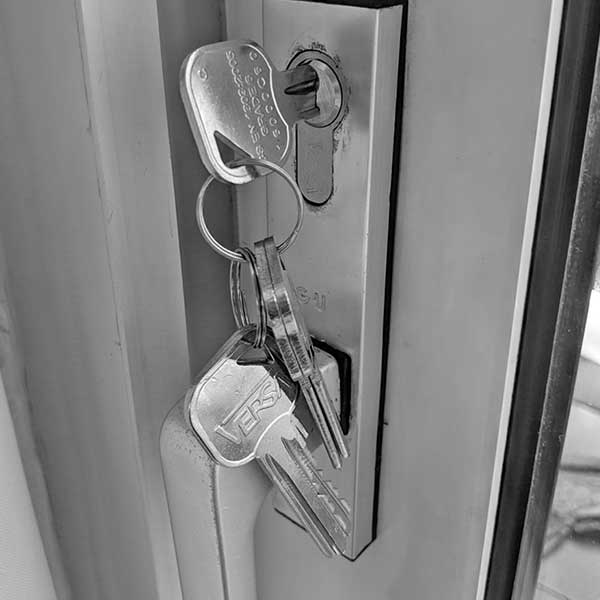 Emergency 24 Hour Lock Change Nottingham
We offer a 24 hour lock change service in Nottingham to help you secure any home or business premises following a burglary and after loosing your keys or you may have a personal situation which requires a lock change right a way, you will have full peace of mind that our professional locksmiths will provide a reasonable quote and helpful information before and after the lock change is carried out. Simply call for a free no-obligation no-pressure quote.
Complete Property Lock Change
There are no restrictions to how many locks can be changed within a property, if you require a whole property lock replacement service including the garage and further outhouse buildings, we will provide a special price on multiple lock changes, ideal for if you have just moved into a new property and require peace of mind.
Lock Change And Repeat Customers
Being a business specialising in properties, you may at times require regular lock changes and in this case a contract with a local locksmith is ideal, especially when you can receive a discount for long-term business. Our locksmiths are highly skilled individuals holding a wealth of knowledge in all aspects of the trade, when doing business with Budget Locksmiths Nottingham you are assured to receive a reliable and honest service 24 hours a day. What type of companies are locksmith contracts suited to? for instance, Estate Agents, Property management firms, Student Lettings, we welcome all long-term customers and would be happy to discuss all requirements, simply give us a quick call!