Budget Locksmiths Nottingham is proud to offer reliable locksmith services to the residents and businesses of Beeston. As a trusted locksmith service provider, we are committed to delivering top quality solutions that meet your security needs.
Our comprehensive range of locksmith services covers both residential and commercial requirements. From lock changes and repairs to advanced high security locks, our skilled locksmiths are equipped with the expertise and tools to handle any locksmith task. We understand the importance of keeping your property safe and secure and we go the extra mile to ensure your complete satisfaction.
At Budget Locksmiths Nottingham, we believe in providing exceptional customer service. That's why we offer free, no-obligation quotes for all our services. We want to give you complete transparency and peace of mind when it comes to pricing. Our friendly and knowledgeable team is always available to answer any questions you may have and provide expert advice tailored to your specific needs.
Reliability is at the core of our business. We offer prompt and efficient services to ensure that your locksmith needs are met in a timely manner. Whether you require emergency assistance or scheduled maintenance, our locksmiths in Beeston are dedicated to providing reliable solutions that exceed your expectations.
Choose Beeston Locksmith Services from Budget Locksmiths Nottingham for reliable and professional locksmith solutions. Contact us today to discuss your locksmith needs and take advantage of our free, no-obligation quotes. Trust us to secure your property with expertise and affordability.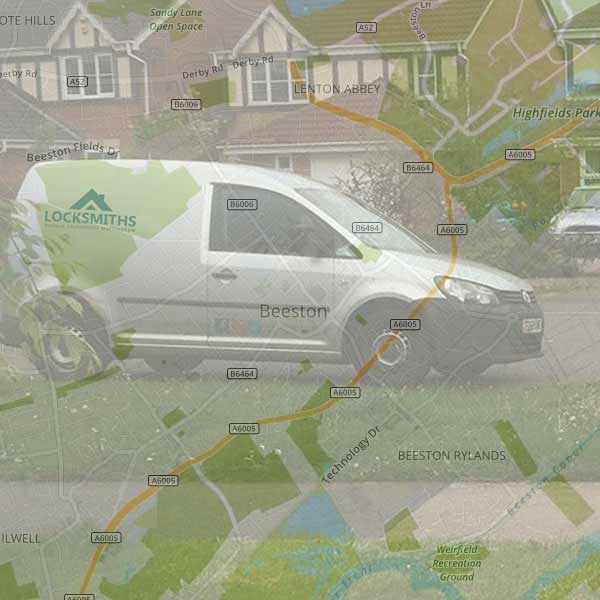 Window Boarding
There are many reasons why our Window Boarding Service may be required in Beeston, most commonly required as a temporary fix to an urgent problem, our Locksmiths Beeston team offers a convenient next day glass replacement service for uPVC windows, however we don't just board windows, we are able to board anything of any size including doors, especially useful for commercial properties with our priority being to keep your property or business safe and well secured. Boarding is a 24hr service.
All Doors Repaired
Our Beeston locksmith team can repair most kinds of doors on the market today, Commercial doors, Internal doors, Composite doors, Timber doors and even the Garage door. Repairs are carried out by fully trained professionals in the industry with extensive knowledge, always ready to provide useful information before and after the work is carried out.
Lock Change
Have you damaged a lock trying to get in yourself or have you got a Euro cylinder lock that is prone to snapping? Lock snapping simply means that the lock cylinder is completely snapped in two, whether by accident or by force. We would recommend that any kind of Euro profile cylinder lock be upgraded to an anti-snap version which will also greatly increase door security. They are most commonly found in uPVC doors, but are also used in metal and wooden doors. Beeston Budget Locksmiths in Nottingham have a wide range of quality locks to suit every type of door and all available at affordable prices.
uPVC Door Repairs
Sticking doors, doors that are unaligned, a front door that doesn't close properly? It can be a real worry when you have to leave the house with a problem. Our locksmith Beeston team can deal with it all and resolve any issues that occur with hinges, seals, alignment, mechanics, gearboxes and cylinders. Alternatively, you may just want to refresh your front door with some new door furniture, we supply and fit new handles, letterboxes, chains and even a door knocker! Just give us a call to see how we can help on 0115 772 2107.
Emergency Locksmiths
Emergencies can happen at any time but always when you least expect them so you can rest assured that Budget Locksmiths Nottingham operate day and night, a 24/7 service including bank holidays ready to assist in any emergency situations covering the Beeston area, getting you back into your property or to change locks following a break-in, a locksmith from our Beeston team will be assigned to you within minutes of you making the call and be there on site able to support with any further help required.
Crime Prevention In Beeston, Nottingham
There are no times of the year that are no-go areas for burglars, don't leave your house, garage or garden shed vulnerable to opportunist thieves. Arrange for us to send out a trained Locksmith in Beeston to advise on any areas you have concerns about or that may allow access to your residential or commercial property when you are not around. We are able to give homes and businesses a Security Health Check. Simply call to discuss a security audit on 0115 772 2107.